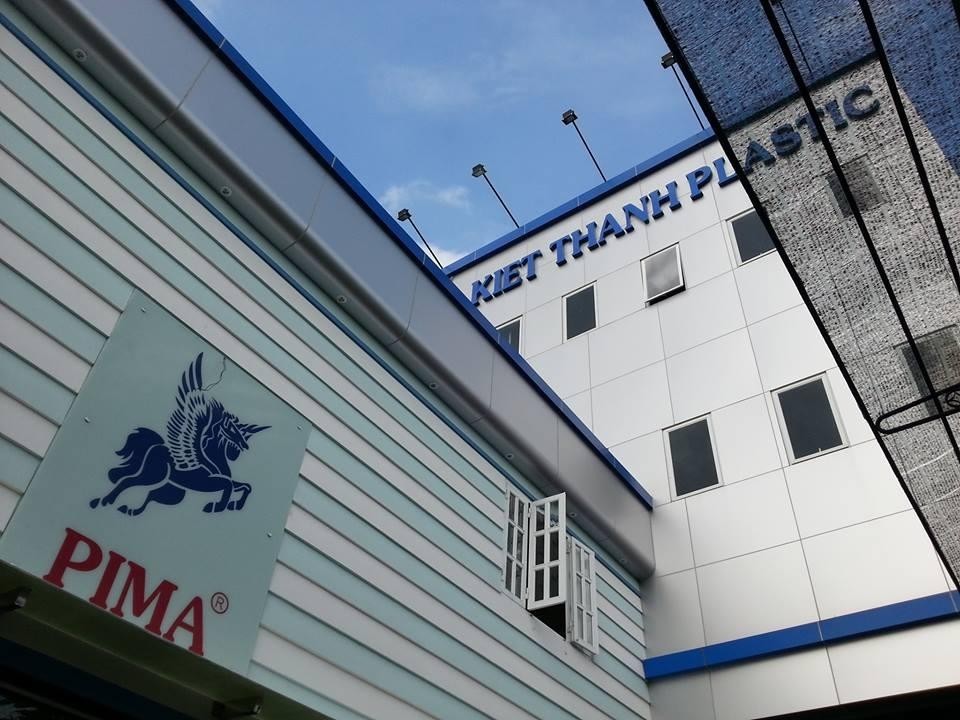 In 2007, from a small packaging production factory Kiet Thanh Service Trading Production Co., Ltd was officially established with the Business registration certificate 0305184513 by the Department of Planning and Investment of Ho Chi Minh City on 9 December, 2007, the 6th change on 8 October, 2017.
The main products in this new phase are PE – PP plastic packaging products. Most of the products are supplied to Binh Tay and Cho Lon Markets.
BUSINESS FIELDS
Producing and wholesaling all kinds of PE bags with exporting standard, more than 3mi with various colors, sizes and designs, flat bags and roll bags.
Producing and wholesaling all kinds of plastic bags for agriculture, fishery, food, clothing, and footwear industries.
Producing and wholesaling all kinds of PP compound for mushroom industrial use. Zip-lock bags, shopping bags, supermarket bags, etc.
Producing and wholesaling PP bags, PP rolls, PP thin slices, PP thick slices, PE bags, PE rolls, HDPE bags, HDPE rolls, HDPE thin slices, HDPE thick slices, foam bags for agricultural services, plumbing, aquaculture and construction works (bridges, roads).
Printing on packaging (except printing of metal or fabric warp) with high technology, modern machinery system to serve the increasing demand of customers
Trading in plastic materials such as: HDPE, PP, LDPE, LLDPE … imported directly from abroad.
DEVELOPING ROADS
Since the company was established, the youth management with full of passion and enthusiasm  have brought much success to the company in plastic packaging manufacture. With many years of experiment, we always pay attention to morden equipments and expansion of the factory for better producing purposes.
Till now, our company has applied product quality management system, variety of types and sizes, ensure technical and quality of the products to adapt customers demands.
From 2007 to 2009
At the beginning, our company only had a small factory with an area of about 600 square meter, and a few employees. After an operating year,  we have invested to expand the area of 2,100 square meter, with the number of employees increased significantly.
This time the company is constantly growing, thanks to the research and research of the leaders to the workers, the company always accumulated technical know-how and production experience, producing products matching the needs of the market. At this stage the company's products are still marketed mainly to retailers.
From 2010  to 2013
This is the period of many changes of our company. As a small and new business, we have trained experienced staffs. Besides, we always welcome new changes in our producing process. We dare to change, to invest, and to face the challenges.
This stage, with importing materials from Saudi Arabia by the suppliers such as Intraco Trading Pte Ltd, Vinmar International Ltd, Mitsubishi Cooperation, Borouge, etc, we have started to penetrate into the packaging market for other businesses and have achieved some successes.
Thanks to the careful selection of materials, respect the prestige, and long-term strategic plan, we have become a supplier for many companies in Ho Chi Minh City and other provinces in our country. We have tried to develop our company more prosperous and get our customers satisfaction by quality products that we provided.
Since 2014 till now
At the beginning of 2014, our company has been added printing as one of our main fields. We print content to the plastic packaging follow requests of our customers. With the initial achievements, we continued to propose more plans to the potential customers. Along with that development, we are constantly reinvesting our equipments and devices This year, we have opened a new branches in Long An province, Kiet Thanh- Long An Plastic Packaging Trading Production Co., Ltd, on Street 3, Lien Hung Industry Cluster, Binh Tien 2 Hamlet, Duc Hoa Ha commune, Long An province.
To adapt our customers' demands, we always improve our equipments, by imported machinery from China, Taiwan, etc. The increasing of imported materials helps us adapted our producing and trading progress.